Use these Memorial day scrapbooking ideas to acknowledge the efforts of our fallen hereos, that sacrificed their lives for us.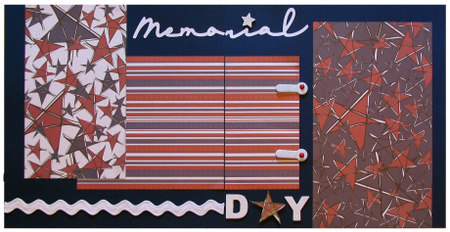 It also gives you a chance to celebrate your family's military history. Just about every family has some connection to Memorial Day, whether it is to remember fallen comrades or to support those in the military today.
When you start gathering Memorial Day scrapbooking ideas and the photos, you may find yourself getting teary-eyed as you look at the photos of the young men and women in uniform.
You could start your memorial day scrapbook off with a page where you use creative text to present the National Anthem surrounded by stickers and pictures of the American flag.