Military Scrapbooking Ideas
Military Scrapbooking Ideas to get you starting on your Military scrapbook.
Of course one of our proudest moment in our life is when we have an opportunity to defend our fatherland. So efforts should be made to preserve those memories.

Easy, steps by steps Military Scrapbooking Ideas for your military scrapbook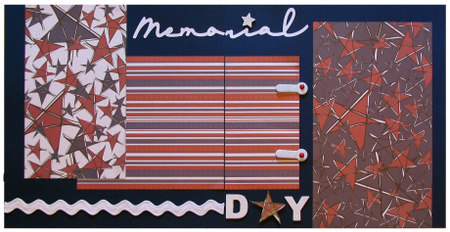 Are you a military personnel? Then get, learn and Use some of these military scrapbooking ideas to preserve and maintain your military experience.
Your military scrapbook goals should include amongst others :
• To preserve and maintain historical Military experience
• To Preserve and provide a legacy for generations to come.
Documents to include:
• Newspaper articles
• Interviews
• War front journal
• Military service documents
Make your Military Scrapbook be self explanatory by writing down your

• thoughts
• fears
• feelings
• hopes
Divide the items in the list above into three sections. Use the headings below.
Enlistment
Attach a copy of the Enlistment form.
Pictures, names and description of the trainings.
Service year and Stations
Names, descriptions and pictures of service stations.
Description of the different activities participated.
Summary of life as a Military Personnel.
Events
The different highlights of your military career.
Awards and recognitions.
Ribbons and medals.
Do you have any award, medal or ribbon? Include pictures, explain the significance, how and why you deserved the award.
Keep on adding recent news to your military Scrapbook.
Related Pages
Military Scrapbooking Layouts: This is the place where you can submit your and proudly show off your Military Layout to the world. You'll be able to see your layout on your very own web page. That's right...YOU get to submit layouts and have your own page on this website. Get, learn more Military scrapbooking ideas from these books.
You can also design and order your own custom Military dogtags for scrapbooks with the online dogtag generator!