30 Birthday Scrapbooking Layouts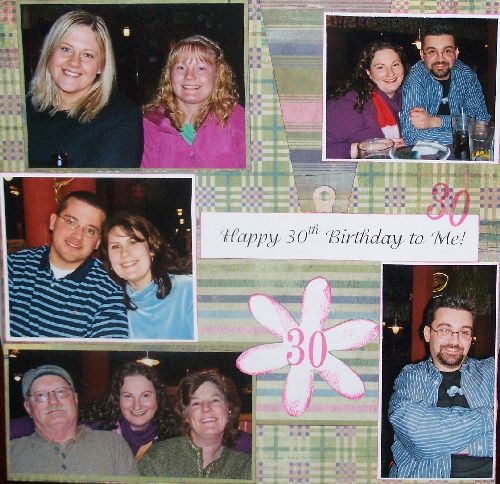 Related Pages
Birthday Scrapbooking Ideas: Everybody has a birthday and so preserve the memories using these birthday scrapbooking ideas.
You can also share your birthday scrapbook Layouts. A dedicated page has been created for you to upload and share your ow...
Just go to your Scrapbooking Layouts Page and choose the most relevant scrapbooking theme for your Scrapbook.
Please subscribe to my newsletter, Allscrappyideas. It keeps you informed about scrapbooking ideas, information, tips etc that I have added, including some great scrapbooking ideas layouts. Or you can send your ideas, suggestions feedback etc that will help us improve your scrapbooking experience.
Return from 30 Birthday Scrapbooking Layout to Baby Scrapbooking Ideas Gallery.